---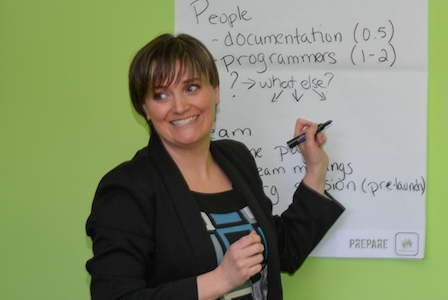 "I created TeamScaping to help organizations uncover what's possible, and then to take that vision and make it practical to implement by leveraging the team's unique skillsets and personalities."
ABOUT MARGO
TeamScaping is the creation of gifted facilitator Margo Purcell. After extensive training and practical experience in helping people understand themselves and their role in the workplace, Margo saw a need to go beyond traditional team building and created TeamScaping's unique framework.
Margo's career has focused on developing innovative ways to help people share the best of themselves, their talents and their abilities. Her work with organizations large and small have made her a valuable resource for companies that are performance-focused and interested in realizing the true potential of their people.
Margo is a licensed provider of Lumina Learning – a vital support for TeamScaping by helping team members understand the personality and skill sets they bring to their work.
Margo is also an Insights Discovery™ practitioner and a qualified Myers-Briggs MBTI® Step I and II provider. Margo is a Destination Coach graduate and received certification as an Inspirational Coach through the University of Strathclyde.
Margo has a strong social conscience and has worked with the staff and leadership team of the Calgary Food Bank since 2008. She is also a volunteer with Bridges Social Development and is on the board of directors for the Calgary Girls School. Margo has successfully lobbied the Canadian federal government as well as international institutions such as the World Bank and the International Monetary Fund to take on a greater role in eliminating poverty around the world. She is an active volunteer contributing to organizations aligned with her vision – a vision sees every person with unlimited potential given the opportunity and support to achieve it.
Margo lives in Calgary, Alberta with her family.